What is the difference between satin and semi-gloss polyurethane finishes? To answer the question, we will have to understand satin polyurethane and semi-gloss poly finishes. Over the years, these are two important finishes crafters and artists have used.
Let's find out.
Satin vs. Semi-gloss Polyurethane Finish
The main difference between satin and semi-gloss polyurethane is its appearance. Satin has low sheen than a semi-gloss polyurethane finish; it reflects less light, making it look darker; Satin works best on furniture, interior walls, kitchen tables, and stairs. The semi-gloss finish reflects more light and makes it shinier. Generally speaking, semi-gloss is more durable. Semi-gloss is ideal for wood trims, railings, cabinets, and kitchen cabinets. 
But there's more to know.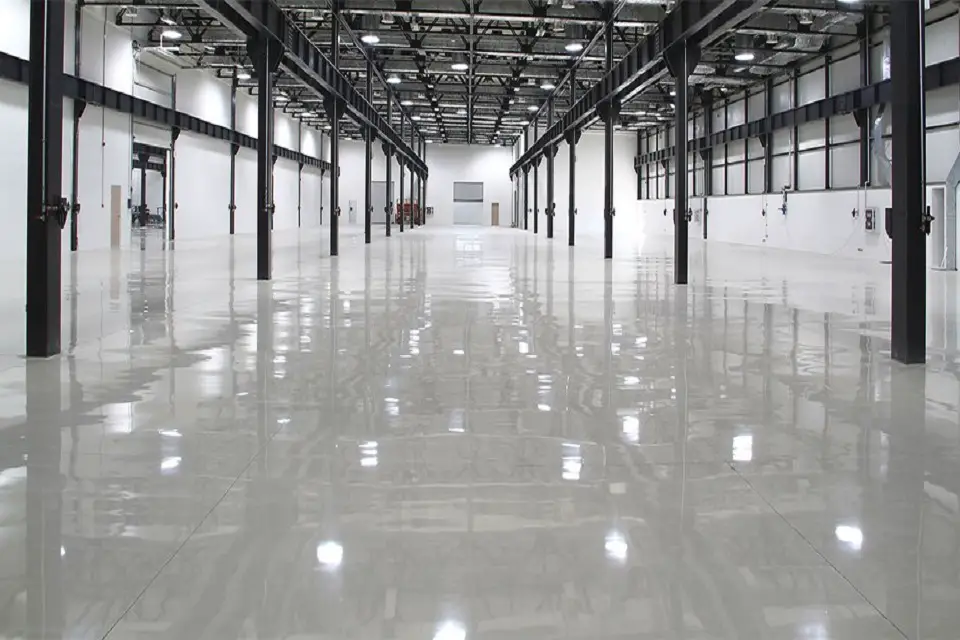 In this article, we will explore the following:
Satin vs. Semi-gloss Polyurethane Finish
Comparison: Satin vs. matte, satin vs. gloss, semi-gloss vs. gloss, 
Description, Pros, and cons of semi-gloss, satin, gloss, and matte finishes
Different applications of satin and semi-gloss: door, kitchen tables, kitchen cabinets, rails, stairs, trims, and more.
FAQs
Let's get started.
Bestseller No. 1
Sale
Bestseller No. 2
1 qt Minwax 64444 Clear Polycrylic Water-Based Protective Finish Semi-Gloss
PROTECT WOOD SURFACES – Minwax Polycrylic Protective Finish protects and adds beauty to your interior wood projects, including woodwork, furniture, doors and cabinets. The clear top coat protects against scratches, spills, dirt and more.
CRYSTAL CLEAR FINISH THAT LASTS – The crystal clear finished offered in this protective coating is ideal for use over all Minwax Oil-Based and Water-Based Stains and colors, as well as all wood species including light woods like maple, ash and birch.
SEMI-GLOSS SHEEN – Give your wood projects a sleek finish with this semi-gloss clear varnish. It protects the natural beauty of the wood and offers a semi-shiny, sleek sheen for a bright, modern look. It's non-yellowing, non-ambering and low odor.
Bestseller No. 3
Bestseller No. 4
Bestseller No. 5
General Finishes High Performance Water Based Topcoat, 1 Quart, Semi-Gloss
Do not apply clear topcoats over bright white paint, as yellowing may occur due to a reaction to the substrate. Light color paints may also experience yellowing due to topcoat application, but it will less noticeable.
The hardest, most durable consumer polyurethane top coat on the market today
Dry Time Between Coats is only 1 to 2 Hours
Chart Comparison
| Properties | Satin Poly Finish | Semi-gloss Poly Finish |
| --- | --- | --- |
| Drying time | Water-based satin takes less time to cure than oil-based semi-gloss poly | Water-based semi-gloss takes less time to cure than oil-based satin poly |
| Colors and Tints | Doesn't affect wood color | Change the color of wood |
| Sheen | Low sheen | Higher sheen level |
| Durable | Durable | Highly durable |
| Lasting | Long-lasting | Longer-lasting |
| Toxicity | Safe to use except if oil-based | Non-toxic except if oil-based |
| Application | Stair, Kitchen table, cabinets, interior walls,  and furniture | Kitchen cabinets, cabinets, railings, and wood trims |
| Budget | Budget-friendlier | Relatively costly |
| Cleanup | Difficult to clean | Easier to clean up |
| Repair | Surface imperfections are hidden | Surface imperfections are obvious to repair |
Satin Polyurethane Finish
There are many mostly used poly finishes and Satin poly is the more popular after semi-gloss. When it comes to polyurethane, a satin finish stands out in many ways due to several features and properties.  
1. What is a Satin Polyurethane Finish?
This medium comes with a sheen level. Consumers have a great attraction to satin poly finish for several reasons. The finish boasts amazing versatility and ease of maintenance, making it a sought-after option. Most people want to have a polyurethane floor that is satin used in their homes. 
The finish is perfect for a hardwood floor because it doesn't expose surface imperfections as a semi-gloss finish will do. Its subtle luster constituent makes it less glaring than its semi-gloss counterpart. The presence of high fastening paste in satin accounts for the finish's subtly lustrous nature.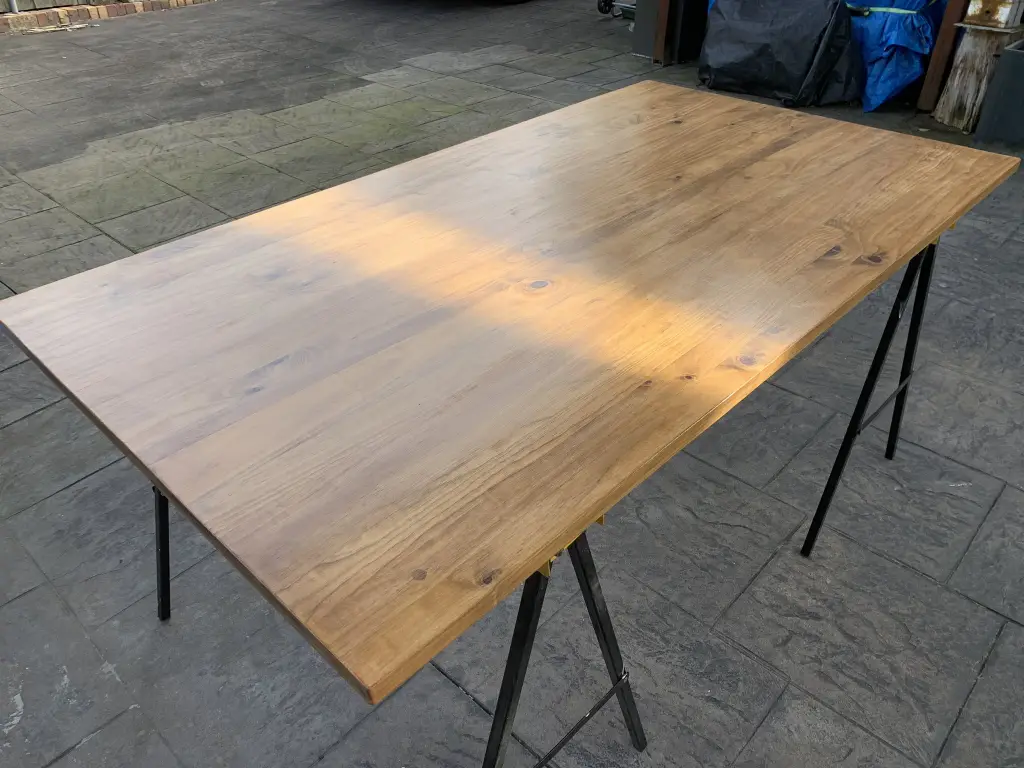 2. Pros
Easy to maintain
Versatile on a wide range of surfaces 
Less slippery
Reflects light more 
Highly protected against slipping-related accidents 
More aesthetic appeals than matte
Forgives surface imperfections readily
3. Cons
Relative to matte, satin highlights scratches
Less bold than semi-gloss
Less durable than semi-gloss
4. Application
A satin poly finish is perfect for a wide range of surfaces, making it the second most sought-after finish after semi-gloss. It is generally an ideal finish to use for stairs, kitchen tables, cabinets, interior walls, and furniture. What makes satin the right choice for these surfaces? First off, the finish is more forgiving of dirt, nicks, and dents than a typical semi-gloss. Hence, regardless of the frequency of touches on your kitchen tables, stairs, or interior walls, satin won't let them lose their appearance. 
Semi-Gloss Polyurethane Finish
You're not likely to have a list of the top three polyurethane finishes without mentioning the semi-gloss type. It's become the relatively most used and competes favorably with a satin finish. But there are features that stand this popular product out from the crowd.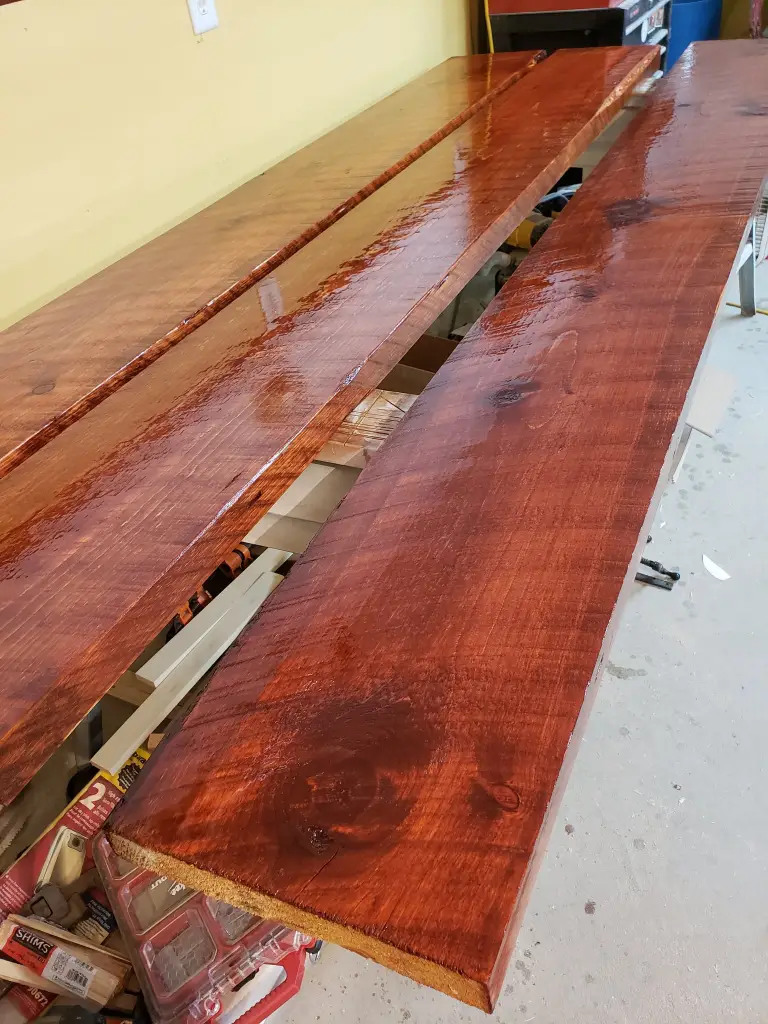 1. What is Semi-Gloss Polyurethane Finish?
Semigloss polyurethane finish means a poly medium with a higher sheen level than a satin finish. Although it comes costlier in terms of production and maintenance, semi-gloss offers an immensely shinier and clearer appearance. It comes with a higher luster than a typical satin finish. However, it's less lustrous when compared to its high-gloss counterpart. 
What's more, semi-gloss reflects more light and tends to offer great protection to hardwood floors. However, it works perfectly on low-traffic floors. You can be sure of quality protection for your surface but low shine.
2. Pros
Higher level of sheen
Pretty easy to clean
Highly resistant to water and moisture
Offers bold look and beauty
Effective and durable 
Protects wood floor
3. Cons
More expensive to maintain
Low shine 
Allows dents on a highly reflective surface
4. Application
Semi-gloss finish works best on a wide range of surfaces. It has to be said that semi-gloss should be used not recommended to be used in households where there are children or pets. The reason is that semi-gloss will show all dents and marks and make them noticeable. This way, you can save the time you'll have to do touch-ups frequently. Overall, semi-gloss is suitable for wood trims, railings, cabinets, kitchen cabinets, and more. 
Gloss Polyurethane Finish
Highly glossy but rarely used, the high-gloss poly finish comes as an option for commercial purposes. Gloss or otherwise called high-gloss finish comes in handy if you're also considering finishing specialty wood species. This will include colorful hardwood floors and accent borders. Let's examine the features of a gloss finish.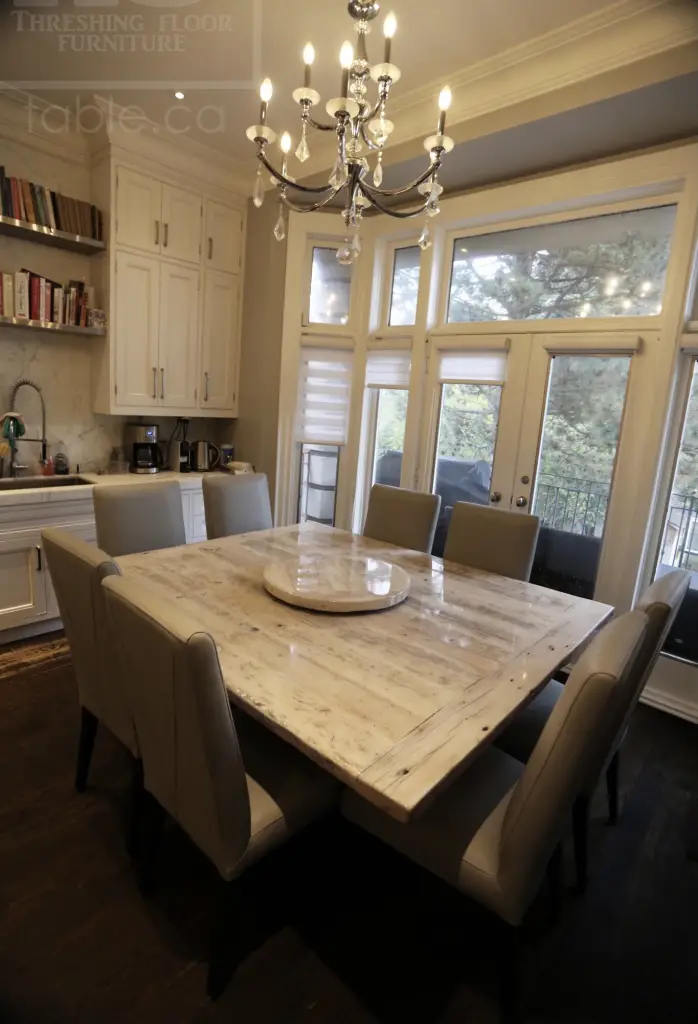 1. What is Gloss Polyurethane Finish?
This type of polyurethane finish contains the highest level of sheen, low luster (about 70 percent), high gloss, and a high light reflection. The high-gloss poly is suitable for use on commercial setups such as bowling alleys and gym floors. This slippery finish is rarely used on wood floors and has the highest gloss rating. It can come in the water-based or oil-based poly form. It has its advantages and disadvantages.
2. Pros
Highly stain-resistant 
Easy to clean
Bold look perfect to light up living spaces 
Incredibly durable 
Great for commercial setups and specialty species.
Resistant to water and moisture
Can brighten up a room 
3. Cons
Readily expose surface imperfections
Visible streaks from clean-up
Not suitable for wood floors
Quite slippery
4. Application
Generally, a high-gloss polyurethane finish is least used. Except in commercial buildings and facilities, such as gym floors and bowling alleys, gloss poly finish is rarely applied on wood floors. This is because of its high sheen level. The number of binders and resin in the finish will offer excess shininess that your household facility will need.  
Matte Polyurethane Finish
A matte polyurethane finish is another option you can use in place of satin or semi-gloss. The finish has become some painters' fave. Yet, it comes with its limitations, pros, and cons. Let's find out.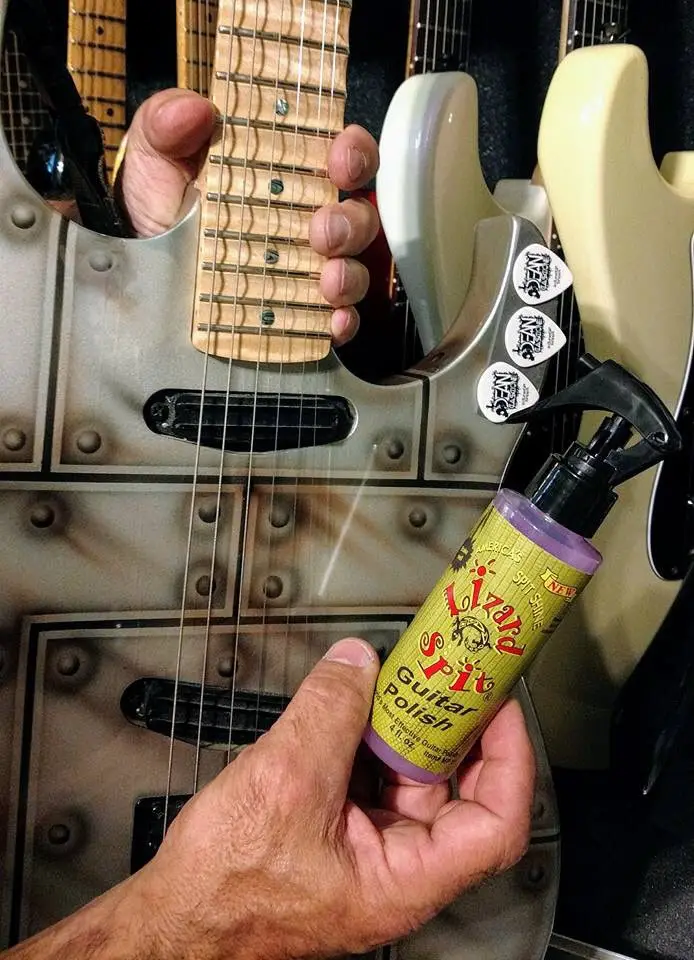 1. What is Matte Polyurethane Finish?
The matte finish is the most common and often used polyurethane finish on interior walls. It doesn't come with any sheen, making it suitable for painting old houses with a high degree of imperfections. Although it is difficult to clean, the matte finish is pretty easy to touch up. After all, its zero sheen level prevents it from completely hiding imperfections. Matte is good for walls, bedrooms, ceilings, or living room walls. It's the best option for walls with a lot of deficiencies.
2. Pros
Covers imperfections
Perfect for low-traffic areas
Little or no light reflection
Less visible smudges
Offers a mix of flexibility
Extra for calm and tranquil softness
3. Cons
Not durable
Hard to clean
Absorb light and stains
4. Application
The matte poly finish is the lowest sheen finish you can find on the market. Because matte poly finish makes for easy camouflage of flaws, smudges, and scuffs, it's not ideal for high-traffic areas. If you're considering using matte poly, the best is to apply it on low-touch areas, including ceilings, hardwood floors, dining room, bedroom, and living rooms. 
Satin vs. Semi-gloss Polyurethane Finish: What's the Difference?
Here are the points of differences in satin vs. semi-gloss polyurethane finish: 
1. Curing & Fastest Drying Time
A water-based semi-gloss polyurethane finish will dry out and cure faster than oil-based satin poly. If you reverse the process to have oil-based semi-gloss and water-based poly, the drying and curing times will be the same. By implication, the time it takes for a finish to dry or cure will depend on whether it's water-based or oil-based.   
2. Colors & Tints
The semi-gloss poly finish will tend to change the look of your wood color. Once you touch your wood with poly, the semi-gloss finish will add a yellow or amber color to affect the existing look of the wood. On the other hand, the presence of satin doesn't affect color look of your wood.
3. Sheen
Semi-gloss polyurethane finish boasts a higher sheen level and hence features less flattening paste. The low sheen level is due to the presence of a lot of binders and resin. Hence, it offers a little more reflectivity. The extra sheen can alter the color of your paint, adding yellow or amber. 
4. Durable & Lasting
The higher the sheen level due to more binders and resin, the more durable your finish will be. No doubt, satin and semi-gloss are highly durable. Semi-gloss is known to be longer-lasting. Satin also works on larger areas. 
5. Toxicity & Odor
Either satin or semi-gloss polyurethane finish can be toxic and unsafe to use. They can also be quite safe. It all depends on whether they are water-based or oil-based. Typically, an oil-based poly finish contains higher volatile organic compounds than its water-based counterpart. It doesn't matter whether it's semi-gloss or satin.  
The level of odor a poly finish gives off depends on the type of polyurethane you use. Water-based satin poly produces little odor as the oil-based semi-gloss poly finish will, and vice versa. However, due to its low odor, semi-gloss behaves like a water-based poly finish.  
6. Water Resistance
Both satin and semi-gloss have a higher sheen level. Hence, they have high resistance to moisture and water. The surface of semi-gloss is slicker, offers a harder finish, and can easily be cleaned up. As a result, it's more washable and highly resistant to moisture than satin. 
7. Heat Resistance
The higher the sheen level of poly finishes, the more resistant it is to heat. As we've highlighted, semi-gloss boasts more binders and resin which account for a high level of sheen. This way, the sheen makes the finish more highly resistant to heat than flat or satin.  
8. Application
There is no substantial difference in the way you can apply satin or semi-gloss poly finish. Both come with the same level of consistency. Besides, they spread well over large areas, even though satin spread wider. In that case, getting a smooth and good finish with semi-gloss may be more difficult.  
9. Repair
When it comes to touch-ups and repair, semi-gloss is slightly easier than satin. Unlike satin, semi-gloss doesn't hide imperfections. It means, with semi-gloss, you can obviously and clearly see the deficiencies that satin will usually hide. This way, you can repair, correct, clean up, and touch up these dents, dirt, and nicks.
10. Clean Up
Semi-gloss is easier to clean than its satin counterpart. The reason is the presence of higher gloss, as higher gloss means easier clean-up of smudges and messes. This is why semi-gloss will be the most preferred option for areas that need a lot of wipe-downs such as kids' rooms, kitchens, bathrooms, and so on.
11. Budget
Without mincing words, satin is budget-friendlier than semi-gloss. The more sheen and gloss a paint offers, the costlier it is to prepare and apply. Satin is less glossy and so won't cost must prepare.
Satin vs. Gloss Polyurethane Finish 
From all indications, the main difference between gloss and satin polyurethane finish is the gloss or sheen. Both options won't be subdued in high-traffic areas, even though satin works better in these areas.
Typically, gloss offers more light reflection, creating a more lustrous finish. On the other hand, the sheen of the satin poly finish is often overcome, making the finish reflect less light. However, apart from the difference in sheen level, the two finishes are highly durable and moisture-resistant.   
Semi-gloss vs. Gloss Polyurethane Finish
Although both gloss and semi-gloss poly finishes have a great sheen level, there is a difference in the way light reflects off each of them.
Both finishes are reliable and will work well in high-touch areas in terms of durability. Gloss finish shines brighter, reflects more light, and features less flattening paste. In addition, gloss is easier to clean than to clean because the higher the gloss, the easier it's to clean. However, neither of the two finishes is good for household use. They're not to be exposed to pets and children. 
Satin vs. Matte Polyurethane Finish
Generally, matte has a very low level of sheen and luster. Whereas satin will reflect about half of the light, matte has no light reflection. What's more, the choice between satin and matte is down to the artist's preference and aesthetic choice.
However, both share some benefits in that they can hide scratches and dents and yet still show more clarity. But the satin is easy to live with without showing more smudges. 
How to Choose Between Satin and Semi-Gloss Finish for Different Items?
1. Kitchen cabinets
Three things are essential to consider when you're considering finishing your kitchen cabinet painting. Your aesthetic preference and the lighting in your home come into play. Choosing a semi-gloss poly finish will be a no-brainer if you love shiny kitchen cabinets. Secondly, semi-gloss is very effective on kitchen cabinets if your home is well-lit. But when hands start to stain and leave nicks and dirt on your cabinets, you may want to have a rethink about your choice of semi-gloss. 
2. Stairs
Like railings, stairs are high-touch areas that are vulnerable to easy dents, dirt, dust, and scratches. They'll need a kind of poly finish that can withstand and forgive the stain. Satin is the most forgiving poly finish type that many do-it-yourselfers will opt for without batting an eyelid. What's more, satin is more durable and won't cause the stair to lose its look.    
3. Railing
Satin and semi-gloss polyurethane finishes are durable and offer a great look on hardwood stair rails. By default, however, most DIY painters will go for satin with a blend of small doses of semi-gloss. Satin can withstand the touch traffic. Secondly, it works well under unfavorable humidity and will protect your wood from abrasion and dirt. 
4. Floors
The satin poly sheen is the perfect sheen for your hardwood floors. Compared to semi-gloss, satin is easier to clean, thanks to its amazing 40% luster. The modest lustrous component makes it easy for the finish to keep your hardwood floor clean and hide a lot of imperfections and abuses on the floor. While semi-gloss may provide quality sheen, it won't forgive the dents and painting deficiencies.  
5. Doors
Semi-gloss poly works better on interior doors, mouldings, and trim. Semi-gloss is an incredibly more durable finish than satin. It can withstand a lot of abuse and hold out against the threat of scrapes and nicks. A door is one of the high-touch areas that are prone to wear and tear. Semi-gloss finish is shinier than satin and this shininess offers the finish the needed durability. 
6. Kitchen table
Overall, satin polyurethane will be perfect for a kitchen table. The relatively high-traffic area requires that can dirty easily require special consideration. The kind of poly finish that'll work should be able to hide or forgive marks, dirt, dents, and other wood deficiencies. Satin poly does this perfectly. With a satin poly finish, you're likely to notice any dirt mark on your table kitchen.  
7. Trim
Although it may come costlier, semi-gloss is the DIYers' choice when it comes to finishing wood trim. Wood trims need to maintain their shine and aesthetic look and only semi-gloss can deliver on this. Generally, satin is the perfect option on interior walls and furniture, but semi-gloss does well on wood trims and kitchen cabinets.
Final words: which is better?
Semi-gloss and satin polyurethane have been useful finishes for painters, crafters, and artists to add aesthetics to their crafts. Although the two share some similarities, there are things that separate a satin poly finish from its semi-gloss counterpart. 
Satin has more pigment than semi-gloss and is forgiving of dirt, marks, dings, and dents. However, semi-gloss poly boasts more binder and will provide incredible sheen than a satin finish will offer.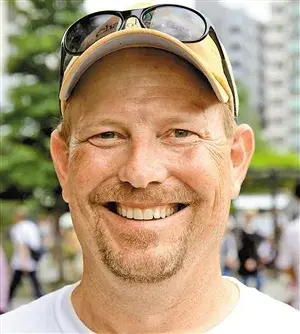 My name is Mark, and I am a software engineer and the founder of OnWoodWorkingArt.
I grew up with a passion for woodworking and now have my woodworking studio with a group of like-minded friends who love to create woodworking. My dream is to have a more extensive workshop and be able to make woodworking my main business.