What is the difference between Spar Urethane and Polyurethane? Crafters are curious to know which is better between Spar Urethane vs. Polyurethane. Undoubtedly, Spar Urethane vs. Polyurethane has been a long-term discussion among woodworkers and paint enthusiasts. Many do not even know if there are any major or minor differences between spar urethane and Polyurethane?
Let's see what I found out:
What is the difference between Spar Urethane and Polyurethane?
The main difference is that spar urethane has a higher oil content than polyurethane. Spar urethane is more flexible and durable, dries faster and is often used outdoors, and is more expensive, but it is more susceptible to damage from alcohol or chemicals. The Polyurethane surface has a better gloss, so it is often used indoors, and its application range is wider.
But that's just a quick snippet.
When it comes to which is better on wood between spar urethane or Polyurethane, spar urethane takes it all. It was initially produced for wood on ships, hence, the primary reason some even call it spars of a ship. Polyurethane in many cases can be applied to wood.
This article will focus on spar urethane vs. Polyurethane. It will also reveal the significant differences between spar urethane and Polyurethane, including other things you should know. 
Let's read on!
Sale
Bestseller No. 1
Minwax Helmsman Water Based Spar Urethane, Quart, Gloss
PROTECTIVE CLEAR FINISH – Minwax Helmsman Water Based Spar Urethane is a crystal clear wood finish that is specially formulated to protect against nature's toughest conditions.
EFFECTIVE YEAR ROUND – This wood varnish forms a protective barrier against rain and moisture to protect your projects and keep them looking their best. Special oils allow the finish to expand & contract with the wood as seasons and temperatures change.
VERSATILE – Ideal for use on doors, windows, trim, bathroom cabinets, bar tops, kitchen countertops, outdoor furniture and more. It's a versatile water-based spar urethane that dries quickly and cleans up easily with warm water.
Bestseller No. 2
Bestseller No. 3
Bestseller No. 4
Sale
Bestseller No. 5
Are Polyurethane and urethane the same thing? 
Technically, yes, Polyurethane and urethane are the same. They belong to the same chemical family. In a way, one can say Polyurethane is almost the same as urethane. They may have similar results when it comes to application.
Yet, there are slight differences between polyurethane clear coat and urethane counterparts. From the word 'poly,' Polyurethane refers to multiple urethane groups. If you remove the prefix' poly', you'll be left with urethane. As a polymer, Polyurethane is a composition of different repeating units that chemically form together in a particular pattern. When it comes to descriptions, it means the material's basic structure.
Should I use urethane or Polyurethane?
Using urethane or Polyurethane depends on the choice of needs. Each of the finishes serves a different purpose and has a different application area.
If you are working on woods, you should consider using spar urethane. Polyurethane, in some cases, works well for both interior and exterior surfaces, depending on the number of casts you apply.
In addition, poly offers more durability than its urethane counterpart. This way, you can mold the polymer and use it in various applications. With Polyurethane, you can get stronger and more complex projects that will last longer than urethane.  
Why do you need Spar Urethane or Polyurethane clear coat on wood?
Both finishes have their benefits for the protection of the wood. Since wood tends to expand naturally and contrasts when exposed to natural conditions, spar urethane protects woods. Spar urethane has more oil contents, making it less challenging to work with. 
On the other hand, Polyurethane protects the wood when applied to exteriors. It prevents wood from fading when exposed to rays. 
Polyurethane
What is Polyurethane?
Polyurethane is a finish with durability and water-resistant with hard dryness. Polyurethane comes in two different types: water-based and oil-based.
The oil-based is often considered suitable for use on a wide range of surfaces due to its high abrasion and scratch resistance.
On the other side, water-based poly dries faster and has no color impact. However, they both form a hard protective layer of films. 
 Advantages of Polyurethane
Polyurethane has strong resistance to oil and grease 
Polyurethane has high resistance to abrasion
It can resist cut and tear
Effective load bearing 
It can resist radiation
Better results 
Holds of oxidation
Can resist harsh environment
Widely used in building, bedding, and painting works. 
Disadvantages of Polyurethane
It has a shorter lifespan or durability. 

Drying times

take longer.
Removal difficulty
Emission of high VOC quantities. Polyurethane emits a strong odor during applications, which can sometimes be toxic and dangerous to the environment. the release of toxic from Polyurethane can be dangerous to inhale, and exposure can lead to specific health hazards such as rashes or skin reactions. 
Application scenarios: when to use and when not to use?
It is best to use Polyurethane on surfaces you want to protect and seal since it helps prevent both oil and grease, including water that may penetrate surfaces. 
You can apply it to different furniture. However, you can mainly use it on floors, faces, and other suitable surfaces, including those that need to be protected from scratch or water. 
Do not use it if it isn't to protect the above. 
How to use Polyurethane wood finish?
To apply a poly wood finish, you should follow these steps: 
Prepare the workpiece by ensuring you start with an even and level surface, scrape off any excess, then eave to dry 
Sand the surface using 220-grit sandpaper: this will help remove scratches and small dents
Apply stain and Polyurethane and ensure it is free from all kinds of dust particles
Leave it to dry 
Apply the polish on the wooden surface to let the final coat provide you with a flawless finish.
Spar Urethane
What is Spar Urethane?
Spar urethane is a type of finish formulated to stand against wooden elements supporting the boat's sails. Some people often refer to spar urethane as spars of the ship.
It is formulated to prevent extreme moisture and wind while offering maximum protection for the ship's spars. Thanks to the presence of additives that helps to repel ultraviolet rays, making it last longer and withstand all kinds of pressure. 
Pros
It provides a clear protective finish on surfaces
It is suitable for both exterior and interior wood
Can prevent and resist UV light that may lead to fading
It is suitable for an array of surface
Cons
It doesn't mix well with oil-based paint 
May not fit certain surfaces
High cost
Application scenarios: when to use and when not to use?
Using spar urethane with the right coat is best when the air temperature falls between 50 to 90 degrees. It is best not to use it when this temperature falls too low or high. 
How to use Spar Urethane wood finish?
Here are steps to follow to use spar urethane wood finish:  
Apply a minimum of three coats if you are working on an exterior wood surface
If you are working with an interior surface, use a minimum of three coats 
For unfinished woods, use a minimum of three coats 
Use a minimum of two coats for the already finished wood surface
Apply the final coat and wait for a full day before regular use
The Primary Differences between Spar Urethane and Polyurethane Clear Coat
They can provide an incredible finish to your project. There are areas of differences between spar urethane and polyurethane clear coats: 
1. Drying Time
Compared to Polyurethane, spar urethane dries faster and in less time. This makes the completion of projects faster when you use spar urethane.
Polyurethane will slow down your project completion as it takes longer to dry.
The science behind this is oxidation: spar urethane starts to dry as soon as it gains exposure to air. This way, using spar allows you to apply fewer coats. However, the slower the drying, the better consistency you'll get. 
2. Shine
Polyurethane allows you to bring your project to a better, consistent, and shiny finish. The more coats you apply on your project surface, the better the shiny finish.
Polyurethane tends to be tougher than urethane.
3. Consistency
Typically, spar urethane has a much thicker consistency than Polyurethane. This way, applying it can be a little trickier than poly. Although it dries more quickly when exposed to air circulation than Polyurethane, urethane can result in visible runs, dips, or brushstrokes if not handled properly.  
4. Oil amount
Spar urethanes contain more oil mixture, making them softer than poly when working with them. Its additional oil also hands it extra flexibility upon drying. Polyurethane contains less oil and can be less pliable but helps create a shiny and fine finish. 
5. Softness
Due to the more excellent oil content, Urethanes have better softness and malleability than Polyurethane. With more oil content comes flexibility and softness, and urethane boasts this feature.
On the other side of the coin, Polyurethane has more rigidity and firmness. 
6. Flexibility
Urethane has more flexibility than Polyurethane clear coat, making it one of the significant differences between the two. The amount of oil makes the product more pliable and flexible to use and apply. 
7. Durability
Spar urethane is a reinforced sealant that is more durable and lasts longer than Polyurethane. Spar urethane handles UV, moisture, dents excellently. While Polyurethane is also strong, the finish is not as good as spar urethane in harsh environments.
8. Application
Initially, spar urethane is outdoor-designed for the ship's wooden part. As of now, you can apply them to exteriors due to their flexibility. Spar can dispel UV rays due to its additives.
Using a brush to apply both spar urethane and Polyurethane is always the best. It is best to apply Polyurethane using foam or a bristled brush, while spar urethane is best applied using a bristled brush only due to its thicker consistency. 
Although there are differences between the two coats, they can be applied to most of the same surfaces.
9. Fumes
Both spar urethane and Polyurethane can leave you with fumes if they contain oil or are oil-based. However, Polyurethane leaves you with slightly worse fumes than the one from spar urethane.
10. Price
Spar urethane generally costs more than a Polyurethane clear coat. 
The price of these clear coat products varies based on the quality of production. For instance, the quality of spar urethane varies. On the other hand, Polyurethane tends to be more affordable than spar urethane. It even costs less when you buy it in ready-to-use spray bottles. 
Which is stronger: Polyurethane or urethane?
Polyurethane has a more expansive area of applications compared to urethane. The strength and durability of either of these products can sometimes depend on the manufacturer's desire to achieve. The number of urethane added to make Polyurethane will determine how strong and durable your poly will be. Naturally, urethane is more flexible, pliable, and malleable. This is one reason painters love to use it for objects with multiple shapes and forms. 
How to select the right wood finish? 
Selecting the most appropriate wood finish can be tricky. But with the right tips, you won't have to rack your brain before choosing the right finish. Here are top tips to follow:  
Check out the color of the wood finish if you will prefer s color or a colorless one
Find out how much sheen you need 
Check the durability and resilience of the finish
Check the application and drying Time 
Determine the paint for coloring wood
Choose color or colorless lacquer for a faster result 
Determine the protection of wood 
Spar urethane vs. Polyurethane for tabletop
Alcohol can damage surfaces you use spar urethane for during the tabletop s cleaning process due to its susceptibility. The chemical or alcohol can lead to degrading the finish on the surface. Polyurethane has high resistance to most chemicals and alcohol when you use it to clean any surface. 
Spar urethane vs. Polyurethane for countertop
Spar urethane has a more excellent elasticity feature, and as a result, Spar urethane countertop can resist outdoor weather. On the other hand, Polyurethane may not be suitable in some cases. But for its lack of low consistency of thickness.  
Polyurethane vs. spar urethane for floor
The flexibility of spar urethane makes it unsuitable for use on the floor. Polyurethane is recommended if you have a hardwood floor. However, it is best to go for water-based Polyurethane since it has a quick-drying feature. Besides, spar urethane has more susceptible to damage from alcohol or chemicals. Poly is chemical-resistant.
Spar urethane vs. Polyurethane on metal
Some coatings may vary between the two; exterior vs. interior is another factor to consider. Spar urethane is generally used on the exterior metal, and both are fine for the interior environment.
Spar urethane is a durable finish with high UV resistance. Polyurethane is suitable for different metals such as copper, aluminum, stainless steel, galvanized steel, and iron. 
Water-based spar urethane vs. Polyurethane
Water-based spar urethane is formulated to protect woods against all kinds of challenging conditions. Its UV blockers make it possible to reduce the power of rays that can lead to fading. Water-based Polyurethane is formulated using water instead of solvents and may not have the ability to resist the most demanding weather condition. 
Minwax helmsman spar urethane vs polyurethane
The unique formulation of Minwax helmsman spar urethane makes provide a clear protective finish for all kinds of wood surfaces for both exterior and interior use. It can resist sunlight or even water. Polyurethane can also be used on furniture or woods but may be suitable for moat interior use. 
Safety considerations for using Spar Urethane and Polyurethane 
There are safety guidelines you must follow when using Spar urethane and Polyurethane. Naturally, Polyurethane emits harmful and toxic fumes. You must be extra careful when mixing them or applying them on any surface. Both Spar urethane and Polyurethane can burn the skin or cause severe health damage if inhaled.
Safety considerations for using spar urethane
Before you begin the application of spar urethane, it is very important to put on protective wear.
When applying spar urethane, it is essential to be far away from heat and sparks.
Ensure you are not close to any open flames or ignition sources
Do away with smoking when applying spar urethane.
Use electrical explosion-proof material. 
Safety Considerations for using Spar Urethane and Polyurethane
Avoid skin contact by putting on protective water as certain types can stain the skin.
Avoid breathing vapors as Polyurethane is sensitive to moisture.
Avoid using Polyurethane in an enclosed area without proper ventilation: Polyurethane is toxic and will emit harmful fumes that are not good to inhale. To avoid this, make sure your work area is well ventilated, with air coming in from different directions.  
Avoid working in an unclean or uncluttered area. 
Use stainless steel tools and containers if possible.
Don't smoke: When working with poly, you should avoid smoking. 
FAQs
Can I use spar urethane over Polyurethane?
No, you cannot use spar urethane over Polyurethane. Oil-based Polyurethane contains a lower ratio of oil than spar urethane. You must sand down the old finish before applying the exact finish just like the one you removed. 
Which is better, spar varnish or spar urethane?
Both are not the same compounds. However, soar varnish usually chips after some time you apply it. Spar maintains a shiny and hard surface without chalking off. 
Do you have to sand between coats of spar urethane?
Yes, sanding between coats is significant as it helps create the next coat's stickiness. If you have brush strokes or bubbles on your surface, you can also sand them out. 
What is the difference between Polycrylic and spar urethane?
Polyacrylic is a water-based based finish, while spar urethane is oil-based. Spar urethane can be prone to damage when you apply alcohol or chemicals in cleaning the surfaces it is applied on. Polycrilic can resist alcohol. 
How many coats of spar urethane do I need?
Typically used on painted exterior surfaces, at least three coats are required. Unfinished woods need at least three coats for interior surfaces, while finished woods need at least two coats. 
Which is better, oil-based or water-based spar urethane?
Oil-based spar urethane is a better choice due to its more depth, color, and shine, and appears the same way you expect when you apply on surfaces. Water-based appear dull at times.
Is spar urethane the same as marine urethane?
No, there's a significant difference between both: spar urethane is a synthetic product available in oil or water-based. Both have other similar characteristics, too, such as their protective barrier. 
Does spar urethane come in a matte finish?
Yes, but it is tough to find spar urethane that comes in a matte finish. However, you can still create a matte finish when you are working on surfaces like furniture, a boat, or a countertop. It all depends on the surface and the final product you desire in your projects. 
Final Words
Spar urethane vs. Polyurethane has a unique feature that makes each suitable for various applications. Choosing the best between these two finishes depend on what you are using it for. 
The above differences between spar urethane and Polyurethane should help you figure out the suitable application for each of them. However, you may need to read further instructions on a product if you are not certain about usage to get the best result.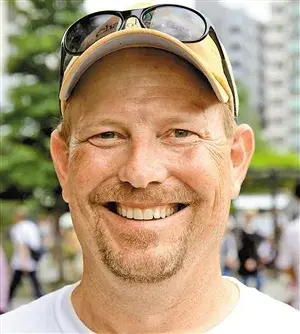 My name is Mark, and I am a software engineer and the founder of OnWoodWorkingArt.
I grew up with a passion for woodworking and now have my woodworking studio with a group of like-minded friends who love to create woodworking. My dream is to have a more extensive workshop and be able to make woodworking my main business.