There is no doubt that acrylic paints are beautiful on wood. Nevertheless, additional protection is still needed for waterproofing protection and extensive durability. So, how to seal acrylic paint on wood?
Here's what I found:
You can choose tung oil, Mod Podge or varnish as a sealer for the acrylic paint, usually applying 2 coats. After the paint is completely dry, clean the paint surface with a rag and apply the first coat of sealer with a sponge brush; wait for the sealer to dry and then apply the second coat in the same direction. sealing acrylic paint on wood protects the wood from overexposure to water and other damaging weather conditions.
Hence, in this article, you will be learning how to seal acrylic paint on wood and the benefit of doing that. Also, the different acrylic paint sealants you can use will be discussed.
Other information that will be available are factors to consider before choosing a sealant for your acrylic paint and the best five acrylic paint sealants you can use.
So, let's jump in!
Do You Need to Seal Acrylic Paint on Wood?
Yes, you need it. Two types of sealers are used when applying acrylic paint: a pre-painting sealer and a top coating sealer. A top coating sealer is the one that seals acrylic paint on wood. And it is needed to prevent acrylic paint on wood from chipping and enhance its durability features.
Benefits of Using Sealants for Acrylic Paint on Wood
As I mentioned, acrylic paint on wood needs to be sealed to provide more durable protection. One of the benefits of doing this is to prevent chipping. Acrylic paints are water-based paints that are slightly water-resistant and non-waterproof.
This means exterior wood with acrylic paints can absorb moisture if exposed to too much water. If the exposure is constant, it could reduce the binding power of the paint and bring about paint chipping.
Another benefit you derive from sealing acrylic paint on wood is the prevention of discoloration over the years. Putting a thin shiny clear coat of sealant on top of your acrylic paint not only increases the beauty of the paint.
It also makes it easy for your to clean it and get the dirt off it. When acrylic paint on wood continuously accommodates unremoved dirt, at some point, discoloration might set in. But discoloration is prevented once you have a film-like protective covering on your acrylic paint.
What Sealant Should You Use on Wood?
Polyurethane
One of the reasons for sealing acrylic paint on wood is to provide the paint on wood with certain protective features that it doesn't have. Acrylic paints are non-waterproof, but polyurethane sealants are. Also, polyurethane sealants are still more weather-resistant, depending on the type you choose. However, for acrylic paints, water-based polyurethane should be used.
Varnish
Varnish is a wood sealer infused with oils and resins. It has a few waterproofing qualities and provides a film-like covering on your painted wood. Hence, the wood is protected from scratches, spills, and abrasions.
Woodworkers recommend that varnish is more suitable for indoor use because they are not UV resistant. However, some types of varnishes are UV resistant.
Lacquer
Lacquer is simply dissolved shellac in alcohol. It is quite similar to varnish in its protective functions but tends to be more durable than varnish. It dries quickly compared to varnish and is more resistant to household chemicals. And can withstand more wear and tear.
Mod Podge
This is a 3-in-1 product because it can be used as a glue, sealer, and finish and works on various surfaces. It is used as a designing tool, especially when designing wood with paper or fabric. It is non-waterproof. Hence, it is not suitable for outdoor use.
Tung Oil
This is a beautiful, food-safe, and water-resistant plant-based oil made from tung trees. Pure tung oil is a thick oil. Therefore it takes a longer period for it to dry. However, some newly manufactured tung oil tends to be relatively quick-drying.
PVA Glue
PVA simply means Polyvinyl Acetate. This PVA glue is also referred to as white glue or Carpenters glue. Due to the waterproofing qualities of this glue, it can be used as a sealant on the wood. It is dust-proof and can also be used as a primer and a bonding substance.
How Do You use Modge Podge as Sealer?
This is a water-based, eco-friendly wood sealer that is non-waterproof and non-food safe. It majorly works to glue and seal materials like small grains, papers, leaves, etc., on wood. When using this sealer, it is good to apply it with a soft-bristled mod podge brush.
To use this sealer, follow a particular pattern. Start by brushing the design on the painted wood from side to side. After which, you leave it for 20 minutes to dry. Then using up and down brush strokes, apply the sealer again and let it dry.
How Long Does It Take for a Sealer to Dry?
Different wood sealers have different drying times. Also, certain factors affect the drying times of wood sealers. Some of which are the coat's thickness, type of sealer, atmospheric conditions, the brand of sealer, etc. For instance, it takes a longer period for thick coat application sealer to dry than thin ones.
Also, while a coat of water-based polyurethane dries within 2 hours, a coat of varnish dries between 1 to 2 hours before recoating. A coat of Lacquer dries within 10 minutes, while a coat of mixed tung oil might take about 30 minutes to dry.
How Many Coats of Sealer Are Needed for Acrylic Paint on Wood?
Professional woodworkers recommend that the maximum number of coats needed to seal acrylic paint on wood is two coats. However, these coats must be in thin layers to prevent bubbles. However, with a thick sealer like tung oil, you only need one carefully applied coat.
Nevertheless, if you wish to apply more than two coats, you can. However, ensure you allow each sealer coat to dry before applying another. Also, if you seal an outdoor painted wood, ensure the weather conditions are favorable. This is because rainfall during sealing could disrupt your sealing work.
How to Protect Acrylic Paint on Wood with Sealant?
Knowing that you need to seal acrylic paint on wood is not enough. Learning how to effectively carry out the procedure of sealing acrylic paint on your wood is also important. If it is not done effectively, it could disrupt your whole painting.
Below are the tools you need and procedures to follow:
Tools You Need
Tack cloth
Sponge or paint brush
Wood sealant
Drop cloths
Steps to Seal Acrylic Paint on Wood
Step 1: Prepare The Painted Wood
It is not advisable to seal your painted wood immediately after painting. Let the acrylic paint on the wood dry completely before sealing it. Averagely you should let your painted wood dry overnight before sealing it.
Before sealing, put some drop cloths on the floor to prevent the wood sealers from messing up your floor. After which, you use a tack cloth to wipe the surface of your wood to remove any dirt or dust.
Step 2: Apply The First Coat of Sealant.
Remember that the recommended number of coats of sealant is 2. Hence, after cleaning the painted surface, apply the first coat of sealant. If you are applying a varnish, you could use a clean cloth to apply the sealant. However, a sponge brush is recommended for easy application for surfaces with curves and swirls.
Furthermore, for flat wood surfaces, a paintbrush is suitable. Apply the first coat of sealant following a particular direction. Then let it dry according to the required time.
Step 3: Apply The Second Coat of Sealant
After the first coat is dried, following the same direction, apply the second coat. Let the second coat dry before using it. However, if the painted wood will be subjected to heavy use, you should let the sealed paint cure for about seven days before using it.
How to Seal Acrylic Paint on Wood for Outdoor Use?
Sealing acrylic paint on wood intended for interior use and sealing for outdoor use is carried out the same way. The only difference is a good sealing time should be selected when the sunlight is not too high.
Also, there should be no rainfall within 2 – 3 hours after applying the sealant. Another important thing to consider is the type of sealant used. Ensure you choose a sealant that can withstand adverse weather conditions like rainfall, UV rays, and sunlight.
In addition, if the painted wood will be placed under a tree, choose an exterior sealant that gives a dark protective hard coat to prevent dead leaves from discoloring the acrylic paint on the wood.
How to Seal Acrylic Paint on Wood Food Safe?
According to the wood sealants previously explained, the only food-safe sealant you can use on your acrylic paint is tung oil. However, note that pure tung oil is different from mixed and non-food safe tung oil sold by many manufacturers nowadays.
One noticeable characteristic of pure tung oil is that it is thick and takes about ten days or more to cure into a hard coat. However, once fully cured, it gives a hard and durable covering that is water-resistant.
To apply this sealant, use a soft cloth, a natural bristle brush, or a sponge brush. Apply the first coat, remove the excess and let it dry for about 120 minutes before applying a second coat.
How to Seal Acrylic Paint on Wood Toys?
Seeing toys used by babies or children, it is important to choose a food-safe sealer to seal the acrylic paint on them. This is because some babies still at the oral stage will put toys in their mouths.
Hence, choose a food-safe sealer like tung oil so as not to expose your children to health risks. Furthermore, most wood toys tend to have curves and grooves. Therefore choose a sponge brush when applying the sealant on toys.
To apply, clean the wood toy with a tack cloth, then apply two coats of the sealant following the drying time.
Factors to Consider for Good Acrylic Paint Sealant on Wood
Location: The first factor to consider before choosing a good acrylic paint sealant for your wood is location. If you are sealing an exterior wood, the beauty that a sealant gives is secondary. Because the most important sealant feature needed for exterior wood is protection against harmful weather conditions.
Usage: Another factor to consider is what the painted wood will be used for. Will it be subjected to high-impact use, or will it be in constant exposure to water? If your wood will be exposed to constant wear and tear, it's better to seal it with a durable sealant like polyurethane.
Purpose: For painted woods meant to be used as kitchen utensils, toys, etc. The best acrylic paint sealant you can choose for them is a food-safe wood sealer. Wood sealing oils like natural tung and linseed oil are considered food safe. But, be careful not to purchase mixed ones that are toxic.
Toxicity: Some acrylic paint sealers are made of harmful chemicals. Some of them, like polycrylic, contain volatile organic compounds that release toxic fumes as it cures. Therefore, if you are sealing acrylic paint on indoor wood furniture like dressing tables and bedroom doors, select a non-toxic sealant.
What Is the Best Wood Sealant for Acrylic Paint?
Minwax Clear Polycrylic Water-Based Protective Finish
One of the biggest development in the wood care and finishing sector is the rapid drying time of wood finishes. This polycrylic finish made by the Minwax brand is one of the rapid drying water-based protective finishes. It is a crystal clear top coat that gives a beautiful satin finish to the wood surface.
It is majorly designed for interior wooden furniture like doors, kitchen cabinets, indoor tables, and the like. Also, because it is water-based, it has a relatively low odor. That is, it contains few harmful chemicals. As a result, it does not turn yellow or change color over the years.
In addition, it is easy to clean up with water and also easy to apply. Each coat dries within 2 hours. Hence, in 4 hours, you can finish the wood sealing process.
Pros
Easy to clean
Durable
Fast drying
Non-yellowing
Scratch-resistant
Cons
Minwax Clear Sanding Sealer Water-Based
This is another fast-drying sealer produced by the well-known Minwax brand. It is a water-based product. Therefore, the amount of toxic chemicals it contains is low, making it eco-friendly. Also, because it is water-based, it is easy to apply and clean.
It can be used on different types of wood such as bare wood, painted wood, etc. This sanding sealer is very durable, and it gives lasting protection. It dries quickly within 60 minutes.
This type of sealer can be used in two ways. Before painting, it can prevent the wood pores from absorbing paint. When using it before painting, lightly sand the wood surface to get a good finish. However, you do not need to sand when using it to seal paint on wood.
Pros
Quick-drying
Durable
Low chemicals
Cons
Non-suitable for exterior use
Varathane Water-Based Ultimate Polyurethane, Gloss Finish
This is a clear water-based wood sealant designed for interior use only. It is also a fast-drying sealer that dries to touch in half an hour and dries completely in 2 hours. It is designed with quality materials. Hence, it gives an excellent clear and durable covering that is scratch-resistant.
Furthermore, because it contains low chemicals, it does not changes color or yellow over the years. Also, due to its water-based nature, it is easy to use. It is also easy to clean up with soap and water. In addition, it gives a crystal clear and perfectly glossy finish to your wood.
One quart of this sealer gives total coverage of about 125 square feet, and it can be applied with a paper towel, clean cloth, or brush.
Pros
Easy to clean
High durability
Glossy finish
Non-yellowing.
Cons
Hope's Pure Tung Oil, Waterproof Natural Wood Finish, and Sealer
This is a 100 percent natural tung oil. It is not mixed or thin. Hence, it is food safe and non-toxic. One beautiful characteristic of wood oils is they can easily be wiped on the wood surfaces with a soft dry cloth. A brush can also be used.
This natural tung oil is water-resistant but not waterproof. That is, it cannot protect against over-exposure to water. Similarly, it is also resistant to alcohol and oils, and can be used on wood subjected to high-impact use.
Also, the cost of maintaining it is not too high. All you need do is sand lightly and recoat with the tung oil again. Furthermore, you can also use your tung oil on wood and non-wood surfaces like weathered wood, concrete floors, cast iron, stones, etc.
Pros
Food safe
Easy to use
Non-toxic
Multi-use
Cons
Not suitable for external use
Non-waterproof
Krylon Gallery Series Artist and Clear Coatings Aerosol
This is a glossy acrylic coating well-known by painters. It is a durable, UV-resistant sealer produced inside a spray can, and this makes it easier to use. It is a multi-surface sealant that does not only work on woods but also on ceramic, metals, papers, plastics, and glasses, among others.
If you need an acrylic coating that provides a permanent coating, this Krylon aerosol sealer provides that. Apart from this, this product is moisture resistant, non-fading, and does not change color over time. Also, it dries to touch pretty fast. However, it requires about 5 hours of drying time before use.
Furthermore, because this product has UV-resistant properties, it could be used on exterior wood furniture that will be placed under a shed, patio, etc.
Pros
UV resistant
Easy to use
Multi-surface sealant
Non-yellowing
Cons
Tips and Tricks
Modge podge and PVA glue are sealants majorly used by artists. Modge podge is very durable and quick drying. However, it is mostly suitable for use on indoor wood. But, if you cannot place your hands on the mod podge, a good alternative you can use is PVA glue which is waterproof but less durable.
To use PVA glue on an acrylic painted surface, mix the glue with water in the ratio of 2 to 1 respectively and stir well. You can recoat in 1 hour. Also, put in mind that to effectively seal an acrylic painted wood surface, the acrylic paint must have been completely dried.
Furthermore, when spraying an acrylic sealant, let a distance of about 10 inches between the sprayer and the wooden object. Also, to avoid brush strokes, use a sponge brush. And endeavor to give enough drying and curing time to the applied sealant to ensure its durability.
FAQs
How to seal acrylic paint to make it waterproof on outdoor wood?
The best way to seal an acrylic-painted outdoor wood surface to be water-proof is to use a sealant with waterproofing qualities. It is as simple as that. An example of sealant with such quality is PVA glue. However, remember that water-resistant quality is different from waterproofing quality.
Can you use hairspray to seal acrylic paint on wood?
If it were to be about trying out or being experimental about home alternatives for sealing acrylic painted wood surfaces, then you can try out a hairspray. However, if you want to apply a durable and protective sealant to your acrylic painted wood, you shouldn't use hairspray.
What is an isolation coat for acrylic painting?
An isolation coat is a coat applied on the acrylic-painted wood surface to provide a barrier or separation between it and a varnish sealant. This separation is needed to make it easy to remove the varnish once it is worn out without removing the acrylic paint.
Can you use Elmer's glue to seal acrylic paint?
Elmer's glue has a similar constituent as PVA glue and is mostly used as an alternative to modge podge glue and sealer. However, it tends to be less durable and changes color over the years. Nevertheless, you can still use it to seal your acrylic-painted wood.
Is PVA glue the same as Elmer's glue?
No. PVA glue and Elmer's glue are two different types. The major similarity is that they both contain polyvinyl acetate. PVA glue is more durable and has higher water-resisting abilities than Elmer's glue. However, both can be used as acrylic paint sealers.
How do you keep acrylic paint from rubbing off?
The first thing to keep your acrylic paint from rubbing off is to choose a good primer. Also, before priming the wood surface, ensure you seal it for the primer to be uniformly laid on the wood surface. If this is not done, it could lead to applied acrylic paint rubbing off.
Final Words: How to Seal Wood after Painting with Acrylic?
Be it wood painting or furniture, when you apply acrylic paint on it, you need to seal it. The different wood sealants to utilize have been discussed previously.
Also, it has been explained how to seal the wood after painting it with acrylic. All you need to do is follow the process. Finally, sealing acrylic paint is important, but it is also important that the acrylic paint is well applied to the wood.
Remember to apply acrylic paint to a wood surface. You should sand, seal, and again before priming. Then, apply your paint and allow it to be 100% dry before sealing the acrylic paint on the wood surface.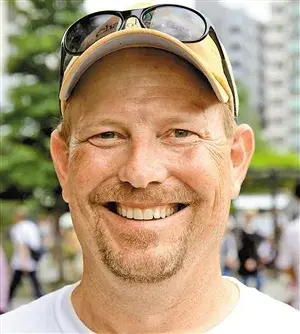 My name is Mark, and I am a software engineer and the founder of OnWoodWorkingArt.
I grew up with a passion for woodworking and now have my woodworking studio with a group of like-minded friends who love to create woodworking. My dream is to have a more extensive workshop and be able to make woodworking my main business.