Applying acrylic paint to wood is just like taking a medication in which every dosage counts. The medication example is similar to every step in using acrylic paint on wood counts. Removing any of the processes could lead to a bad painting. So, how to prime wood for acrylic paint?
The priming process is essential when painting a block of wood with acrylic. It provides strong adhesion to acrylic paint and prevents peeling. First sand the wood, then apply a coat of sealer to the wood surface, followed by 1-2 coats of primer, and finally apply acrylic paint.
Hence, this article has provided the necessary information you need to know about priming. Some of this information are reasons you should prime wood before painting and the effect of not priming before painting.
Also, how to prime acrylic on wood and the best five acrylic primers on the wood are discussed below.
Keep on reading.
Do You Need To Prime Wood Before Painting?
You can paint wood even if you don't use a primer, but you will get better results with a primer.
A primer provides different functions; One of the functions of a primer can be likened to glue. A glue provides adhesion between two materials.
In the same way, primer helps the paint to stick well to your wood. Hence, you must prime your wood before painting to avoid paint lifting due to a lack of good adhesion.
In addition, wood surfaces have pores designed to absorb and not attach to materials. Hence, you need a primer to provide that adhesion so your paint can stick to the wood.
What Happens if You Don't Prime Raw Wood Before Painting?
Wood is a porous material, some containing large pores and others with medium or small pores. Hence, before painting, two important processes need to be carried out. They are sealing and priming. Sealing stops the pores from absorbing the paint, while priming helps the paint to attach well to the wood.
When you do not prime your wood before painting, the materials in the paint might not adhere well to the surface of the raw wood. Hence, over the years, your painting might chip off or lift. It could even crack because the paint cannot bind strongly to bare wood surfaces. Hence, you need a primer.
What Type of Primer Should be Used on Wood?
According to professionals, the type of primer used on wood is determined by the condition of the wood to be painted. Is your wood stained, new or weathered? Each of these categories of wood requires primers that function in certain ways.
However, an oil-based or durable latex primer is generally recommended for use on wood. Other primers are not suitable for use on wood. Therefore, be sure you purchase a primer that works well on wood.
Also, if you are working on woods with high tannins that are likely to bleed through the primer, you should purchase a primer with stain-blocking functions.
How Many Coats of Primer do You Need to Paint Wood?
The number of primer coats needed depends on the type of wood you are working on.
If you are working on unstained or raw wood, one base coat of primer should be enough to smoothen the surface of the wood.
However, if you are working on a stained wood surface, you might need two coats of primer. This is because the first coat might not be enough to fully cover up the existing stain, especially if the existing stain color has deep color intensity.
Nevertheless, the number of primer coats recommended for wood surfaces is two. Too little primer coat and too much of it should be avoided.
How Do You Prime Acrylics on Wood before Painting?
As mentioned earlier, sealing is important before priming, as priming is important before painting. Here is a breakdown of how it works. A sealer works more like a pre-stain wood conditioner. It uniformly seals off the wood pores. However, these pores can still moderately absorb substances.
Hence, the primer made up of more solid content gets deposited in the remaining pores and the remaining level of the wood's surface. Below are the tools and procedures to be followed when applying a primer.
Tools You Need
A primer
Clean cloth or tack cloth
Sandpaper
Protective wear.
Step by Step to Apply Primer on Wood
Step 1: Wood Preparation
If you plan on painting your wood with acrylic paint, you should have applied a sealer before priming. After applying the wood sealer, let it dry.
Then lightly sand or scuff sand the sealed wood with a fine-grit sandpaper. Remove sanding dust and ensure it is completely removed using a tack cloth.
Step 2: Applying First Coat of Primer
Furthermore, after cleaning the wood and removing all sanding dust particles, you can add your first coat of primer. Do not let the coat be too thick. Thick coats take longer to dry and might tend to look improperly applied.
Also, you can use a brush, sprayer, or roller to apply a primer based on the wood surface you are working on. However, a brush is always needed to prime wood edges or curves.
Step 3: Applying Second Coat of Primer
If you are working with an oil-based primer, the first coat should be allowed to get dried for at least 6 hours before applying a second coat. You can re-coat in one hour if you work with a latex primer.
After applying the two coats of primer, let the primed wood dry, if possible, overnight before applying acrylic paint.
Do You Have to Sand after Primer?
You do not have to sand after priming. While applying acrylic paint on wood, sanding is needed before applying the pre-paint sealer and before priming. Following this sanding technique, you do not have to sand after priming. This is because primer already has an adhesive surface.
However, if you probably forgot to sand the wood before priming, then the grain of the wood might pop up through the priming. This could lead to a bad painting.
Hence, in this case, you might need to sand the primer. However, the best sandpaper to use is high fine-grit sandpaper-like 600-grit.
Can You Use Acrylic Primer Outside?
Yes, you can use an acrylic primer outside once the acrylic primer is designed for exterior use. However, acrylic primer is not necessarily exposed to harsh weather conditions like UV rays, rainfall, sunlight, etc. The acrylic paint applied to the primer will be exposed to these weather elements.
Hence, any acrylic primer can be used on outdoor wood surfaces. The most important procedure is to use a good sealer to provide additional protection for your acrylic paint. However, for better and more durable acrylic painting, you should use a good primer suitable for exterior use.
How to Choose the Best Wood Primer for Acrylic?
There are different types of wood primers suitable for acrylic painting. What determines the best wood primer you choose for your acrylic painting is the type of wood you are working with. let's quickly discuss this factor and others
If you are working on highly porous woods that might still tend to have the ability to absorb paint even after priming, then you should choose a pore sealing primer. Also, for woods like redwoods with high tannin, the best primer for them is a stain-blocking primer.
In addition, it is better to use a primer with strong adhesive power for weathered or old wood that you might not want to sand too much before priming.
Is your acrylic painted wood meant to be used where it will be in contact with moisture? Then using a primer that can prevent water from getting to your wood is essential. These types of primer allow water to evaporate but prevent it from seeping inside your wood.
Another important factor to consider is where your painted wood will be. If it will be outdoor, it's better to use a primer that can withstand unfavorable environmental conditions like UV rays, sunlight, rainfall, etc.
Best Wood Primer for Acrylic Paint
Zinsser 3608 Cover Stain Oil Base Primer Spray, 13 oz, White
This is a white-colored oil-based primer produced by the Rust-Oleum brand. It is designed for both indoor and outdoor use. It has great adhesion and is easy to use since it is manufactured in a spray can. It is a sealing primer that requires no sanding before use.
This primer is specially formulated with substances that greatly allow it to hide and block stains on wood. Similarly, it is suitable for use in woods susceptible to tannin bleeds and works well on both old and new wood.
Furthermore, this primer has moisture blocking abilities. Hence, your wood is prevented from rotting or warping. Also, it is a premium primer that works for small and commercial projects.

Pros
Quick-drying
Indoor & outdoor use
High adhesive power
Seals water
Easy to use.
Cons
Sargent Art Gesso, Non-toxic, Water Resistant, Acid-Free, Surface Primer
This premium white-colored primer gives a beautiful and firm base coat. It is formulated with water. Hence, it is non-acidic and non-harmful to the environment. It is a surface primer that is highly recommended for use on surfaces like wood and paper.
Furthermore, this primer is good for use when painting, and it is also suitable for canvas priming. Apart from this, it also has water-resistant characteristics when it is dry and very easy to use.
Seeing that it is non-toxic, it can be used on children's toys, kitchen equipment, and the like. However, a good sealant that is food safe should be used on acrylic paint. Additionally, this primer is not only suitable for use with acrylic paints but also with oil paints.
Pros
Non-toxic
Water-resistant
Excellent base coat
Easy to use
Cons
KILZ Adhesion Primer, Interior/Exterior
This is an adhesion primer. That is the strongest attribute of this primer is its excellent adhesion. Therefore, it can be used on old wood that requires little sanding. Another beautiful feature is that it is suitable for interior and exterior painting.
In addition, apart from its high adhesion and bonding attributes, it can be used on multiple surfaces, especially those that are difficult to paint, like glass, vinyl, PVC, and the like. This primer dries quickly in 1 hour and does not require too much sanding before use.
This bonding primer can also be used under other substances like lacquers and epoxies. Also, it is easy to apply with a brush, spray, or roller, and a gallon can cover about 300 square feet.
Pros
Interior & exterior use
High bonding primer
Easy to use
Little sanding required
Cons
Rust-Oleum 3554 Zinsser High Hide Cover Stain Primer and Sealer
This is another primer from the Rust-Oleum brand that not only primes but seals. Therefore, it is a 2-in-1 primer that helps to get your painting job done quickly. Also, it provides an excellent bond coat. It also has stain-blocking features. Hence, it can be used on woods with high tannic content like redwood.
Furthermore, this primer and sealer can be used on various surfaces, but it is mostly recommended on ceramic, metal, and wood. Also, it is non-selective and hence can be used with acrylic paints and any other top coats. It dries quickly, and a second coat can be applied in 2 hours.
In addition, it is an oil-based primer that can be used on exterior and interior surfaces. Also, it covers any form of stain and has good adhesive power.
Pros
Excellent stain blocker
Interior & Exterior use
Fast drying
High sheerness
Good adhesion
Cons
INSL-X SXA11009A-04 Stix Acrylic Waterborne Bonding Primer
This is an acrylic-urethane primer and sealer that is fit for interior and exterior use. It has high adhesion, making it fit for use on almost all surfaces like glass, glossy tile, PVC, plastic, fiberglass, wood, ceramic, and the like. Also, you can use any other top coat other than acrylic paint.
Also, low temperature does not affect its drying time. Its curing process will continue even in temperatures as low as 35°F. It contains low volatile organic compounds, making it less harmful and easy to clean with soap and water.
Furthermore, this primer requires sanding before use, and a nap roller is required for application to porous surfaces like wood.
Pros
Multi-surface primer
Excellent adhesion
Easy to clean
Quick-drying in 35 minutes
Low VOC
Cons
Final Words
The process of priming before painting is important and should not be skipped for any reason if you wish to achieve a smooth and flawless finish. This benefit and more have been highlighted above.
Therefore, since you know the important reason for priming before using your acrylic paint, you must follow the process discussed above to prime your wood before applying it professionally.
However, remember that it is always better to lightly sand or scuff sand the surface of your wood before priming to achieve a perfect priming process.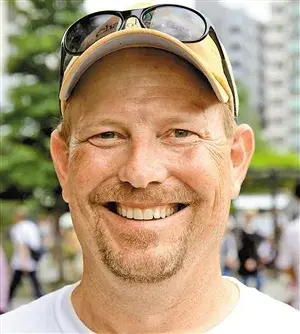 My name is Mark, and I am a software engineer and the founder of OnWoodWorkingArt.
I grew up with a passion for woodworking and now have my woodworking studio with a group of like-minded friends who love to create woodworking. My dream is to have a more extensive workshop and be able to make woodworking my main business.